Remember how proud you were when you first landed that great job. And now? Is it just another day in the office?
Work's ok, your colleagues are pretty nice and it's fun to watch your boss get a little too merry at the annual Christmas party. However, are you looking for a new challenge? Of course you're keeping your eyes open for JOB OPPORTUNITIES to see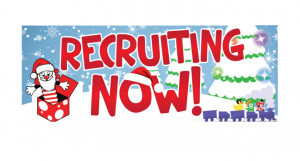 what's out there, you'd be silly not to. You're very ambitious, you want something else, you're looking for new energy; in yourself and a job role.
Well that's great news, especially if you've got SALES experience because we're looking for individuals like you. So take a look at our sales vacancies page: https://kmerecruitment.com/candidates/current-vacancies/ and email your CV to: victoria@kmerecruitment.com or call 07825 277822.
What've you got to lose?!