As a Sales Account Manager, your goal will be to build, establish & maintain strong working relationships with installers emerging in the ground source heat pump industry as well as maintaining existing relationships.
Throughout your endeavour to grow our brand's reach whilst meeting the needs of our customers, you will be responsible for:
Identifying suitable ground source heat pump projects.
Identifying potential customers & present the advantages of using the company's Heat Pump products.
Engaging in initial conversations with clients, architects and installers.
Preparing detailed ground source heat pump quotations and proposals.
You will be part of a team responsible for growing our network of approved installers.
Competitive salary of £25,000 – £35,000 base. Fuel allowance. Uncapped bonus scheme: Company performance-related pay plan with an OTE of 12% of base salary. Dependent on qualifications and experience.
Outskirts of Exeter and around once a month you will be required to work from the Truro office
9am – 5pm Monday to Friday.
Full-time permanent post. Twenty-five days holiday increasing to 30 days holiday (plus bank holidays) for 5+ years' service. Automatic enrolment into the company pension scheme. Private Health Insurance after one year of service. Cycle to work scheme. Free 24/7 access to an independent and confidential Employee Assistance Programme for you and your immediate family. Bespoke learning and development programmes.
Working collaboratively within an industry-leading sales team.
Working with other front-end departments to build strong, supportive relationships with new installers coming into the industry.
Identify potential clients, make contact and arrange meetings. Present the advantages of using the compnys heat pumps & assist clients with identifying suitable projects.
Engage in initial conversations with clients, architects and stakeholders with full details recorded on our CRM system.
Gather construction information about existing or planned properties using various resources, including architects' plans, engaging with clients, online mapping, EPC register and project research.
To prepare and submit quotations for clients.
To update quotations once detailed design and sub-contractor quotes are in to confirm project viability and cross-check the assumptions made at initial pricing.
To follow up on quotations and answer customer queries providing evidence where necessary.
To convert quotations to order and manage hand over process to our Technical and manufacturing team.
To feedback to the marketing team and assist with developing PR and case study materials.
To maintain a CRM system.
To work cooperatively and provide support as required for all companies in the Group.
To undertake training and assist in training other members of staff as required.
To attend various shows, exhibitions and permanent stands across the UK.
To build a comprehensive knowledge of our products and keep updated with product design and application changes.
To have a thorough and methodical approach to gathering data from various sources.
To have excellent knowledge of Excel, working confidently with various spreadsheets and undertaking data entry.
Ability to manipulate data and interrogate utilising formulas.
To be reliable, punctual and structure their schedules to meet deadlines.
Good communication skills are vital, including presenting to various audiences.
A proactive approach to account/customer management.
Ability to communicate both technical and commercial elements of the GSHP proposal.
Provide compelling arguments for using GSHPs in both new build and retrofit applications.
To manage workload and prioritise responses accordingly.
Support the Sales Manager and the Department's needs as required.
To be a positive ambassador of the company at all times.
To work at all times following the Health & Safety at Work Act 1974 and to follow all company procedures and guidelines which assist this.
Whilst working at external sites, comply with all on-site health and safety procedures and guidelines applicable to that site.
To work at all times following the company's Dignity & Diversity Policy.
To undertake such other duties as may be required within the general scope of the job.
Experience:
At least three years in a similar sales or account management role with comparable goals and responsibilities, or a role with transferable skills and
responsibilities.
Characteristics:
Approachable, adaptable and passionate about the renewable industry. First-class customer service and CRM management. Desire to succeed with a collaborative team approach.
You are precise and a thorough problem solver. You have a high critical yet creative thinking ability. You are innovative and forward-looking, driven by results. You are a quick learner and not averse to change. You are a strong critical listener and work well as part of a small team and autonomously.
Essential Skills:
You should understand traditional sales disciplines and customer care.
You are highly skilled in IT, particularly Excel & Word.
You are familiar with CRM systems and adept at maintaining customer and project information.
You will understand how to develop new customers and create strong business relationships.
You can identify process inefficiencies and opportunities.
Good communication skills are vital, including presentations to various audiences.
The ability to confidently communicate the technical, practical and commercial elements of the company's ground source heat pump proposal.
Desirable Skills:
You understand the renewable & HVAC industry well and the routes to market.
If you feel that you can successfully fulfil this vacancy then apply now: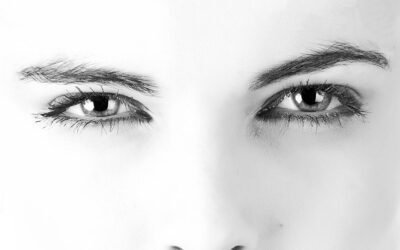 We pride ourselves on providing a complete recruitment solution and are continually looking for ways to offer additional services that we feel will…
read more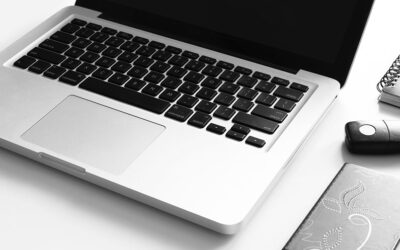 Your CV is your tool for gaining a companies initial interest. If your CV is not eye-catching, it is full of grammatical errors and does not represent your…
read more